I Am Not Crazy
​

I had a few things this past year happen that I was unsure if I was onto something or just thinking crazy things.

The first time that was the worst is when Diamond (my pit mix) went down (in severe pain and couldn't walk). I took her into the vet and nothing was discovered from the vet. Needless to say not much was done either on that visit. We came back home and she was fine a day or two..then back down again. A week later I took her back in for x-rays..thinking possibly she may have hip dysplasia. The x-rays confirmed she had Lumbosacral Spondylosis. A few days before I took her in on the first visit, I had started giving her some Cephalexin for a UTI. When I discovered how bad she was in pain, I stopped everything. After she was back up and walking a day or two later, I started the antibiotics up again. That's when she went back down again and I took her for x-rays. This was in March.
​

In November I took her in for a teeth cleaning, a rabies shot, and blood work. Little did I know at that time, you don't give rabies on the same day you do surgery. (Things vets don't tell you) Three days after her teeth cleaning she went down again and she went down hard. This was November 2012. Since that day it's been nothing but a daily struggle to keep her pain free. I took her back to the vet when she went down and I told them it had something to do with the surgery. I told them I thought she had had a reaction to antibiotics previously. They looked at me really funny. Since then I have spoken with many Dr's about this. The only thing that was thought that possibly could have caused it was the bacteria release from the teeth cleaning, or possibly the anesthesia but we just really didn't know. In the back of my mind I have wondered if the connection was the antibiotics. The vets looked at me crazy when I kept mentioning my thoughts on this.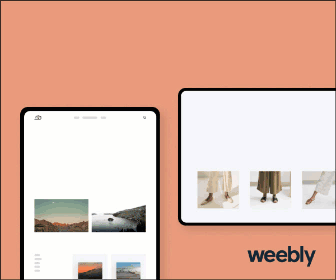 So when I met the new Vet on her Stem Cell Surgery, I told him all of this and how it has put her down since the teeth cleaning. So he WAS concerned about the anesthesia and would make sure he didn't give any antibiotics etc. SO, she had the surgery and it didn't put her down at all. So now I know it wasn't the anesthesia.

Last night I was reading a book on Canine Arthritis (that was written by a DVM) and BINGO...there it was..my answer.

A N T I B I O T I C S !It states: While RARE, many Dr.'s feel that drug induced joint problems are becoming more common. Your dogs immune system can react to ANY drug, and drugs are usually considered foreign substances. A hypersensitivity or allergic reaction occurs when antibodies form chemical complexes with the administered drug, these drug-antibody complexes are then deposited into the joints of the body. The drugs most commonly associated with drug-induced lameness are antibiotics, especially sulfa drugs, erythromycin, penicillin's, and cephalosporins.

It further states genetics can play a role also especially with Doberman Pinchers when sulfa drugs are administered.

SO, when I read this, my jaw dropped and my thoughts were..I WAS RIGHT! I WASN'T CRAZY! and why didn't these Dr.'s NOT put this together or even possibly think it was drug related? They have this knowledge right? hhhmmm....

​I can give Diamond Doxycycline without any issues but Cephalexin puts her down. Looking back in her records on the day she had her teeth cleaning, she was given an injection of penicillin and sent home with Amoxicaps. SO OBVIOUSLY she has a sensitivity to these as well. The bad part about this is, it put her down from November till the day of her stem cell therapy (Sept 12th). Ten months of pain.

And not only am I speaking of drugs but also vaccines can do this. Even vaccines can make a dog go lame that never had any issues before, although it seems more common in puppies. I am NOT ruling out adults as well. Vaccines are very harmful in adult stages and titer testing should be done instead. Titers cost a little more money but..if you have a dog that gets ill, goes lame or acquires a disease, which one then will be expensive? So weigh the costs. Have titer testing done instead. I am aware rabies is a law but every 3 years this should be the most that it gets done. And if your dog has an illness, weakened immune system or autoimmune disease, they CAN and should be exempted from rabies. Speak with your vet on this.

The bottom line here is, always be aware of what goes in the body and don't think your suspicions are crazy or a little over the top. Always trust your instincts, ask a lot of questions, research a lot before you have any surgery done or vaccines or medications given. And always feed your dog a species appropriate diet.

Anytime the body is fighting any disease or illness, inflammation can flow through the body causing inflamed joints.
To also make a note:

During winter time this is a time for our dogs to start having achy joints. So get ready before. Prepare. Have your medicine cabinet stocked with RX meds, herbs (start the herbs now if you haven't), vitamins and don't forget the

ADEQUAN

. It's wonderful stuff and can make miracles when you have lost all hope. It did for me and has helped MANY MANY animals stay upright and walking. Ask your vet for a vial to take home with you to give the injections. It's more cost effective that way. Have your vet show you how to give them.

Have on hand some moist heat packs, funds saved up for chiropractic and acupuncture visits. Give daily massages and take short walks. Watch your dogs weight and if your not already, consider a raw diet. You will be totally amazed how much your dog will be so much healthier.

To learn more on raw diets, check out my book at banner below.

Note.- Pets allergic to antibiotic class of penicillin will naturally be allergic to amoxicillin as well. Please make sure your pet's veterinarian is aware of this.

Copyright © Holistic And Organix Pet Shoppe

/Canine Arthritis And Joint
---
---
How to Help Your Dog Walk Pain Free Quickly and Safely
**Canine Arthritis And Joint is intended for informational, educational and entertainment purposes only and is not a substitute for medical advice, diagnosis or treatment. Do not attempt to self-diagnose or treat any health condition. You should always consult with a healthcare professional before starting any diet, exercise or supplementation program, before taking any medication, or if you have or suspect your pet might have a health problem. The opinions expressed by Canine Arthritis And Joint are not to be replaced for medical care. This website and the information contained herein have not been evaluated by the Food and Drug Administration. The information and opinions on Canine Arthritis And Joint are not intended and cannot be used to diagnose, treat, cure, or prevent any disease. This applies to people and pets!
This site uses affiliate links such as banners you may see that allows for paid commissions.



​Canine Arthritis And Joint © Copyright 2015-2023