By My Dog Yogi
Many dogs develop arthritis as they age, with Osteoarthritis being the most common type of arthritis. It is a degenerative joint disease that affects anywhere from twenty to eighty percent of dogs (depending on who you ask). But as our knowledge grows and medical advances are made, arthritis is becoming easier to treat so that our furry friends can continue to live comfortable lives.
Osteoarthritis is a slowly progressing disease that occurs due to the breakdown and destruction of your dog's cartilage. As it gets worse, the bones (now with far less cartilage to provide shock absorption) begin to grind against one another causing pain, inflammation, and a reduction in mobility.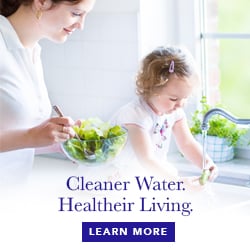 Just as in people, arthritis in dogs causes pain, stiffness, lameness, slowness of movement and a reluctance to walk as far as usual. It is a progressive and debilitating disorder that is generally seen in larger breeds (though it can affect any size dog) and typically affects the hips or spine, but can occur in any joint in the body. Some symptoms to look for are whimpering or moaning when joints are touched, excessive licking of joints, difficulty climbing stairs or jumping into the car, and constant chewing on paws.

Although there are no miracle cures, there are a number of options available to dog owners to help make dogs with arthritis more comfortable. Every dog will respond differently to various approaches, so there is truly no one "best" treatment for every dog.

It is helpful to provide your dog with some basic exercise, such as swimming or walking (avoid strenuous and high-impact activities).
Overweight dogs tend to have more problems with arthritis – the more weight on those poor old joints, the harder it is to move around. So shedding a few pounds with regular exercise can make a big difference.

While making sure that you're not over-feeding your dog, you should also reexamine the food you are feeding. The poor-quality protein typically found in low-end commercial dog foods could be contributing to some of your dog's arthritic symptoms. I can't put enough stress on the importance of a good quality food. I was recently able to take a foster dog off her arthritis pain medications simply by putting her on a high quality food and giving her a little fish oil. That small change made a huge difference in her comfort and activity level.

There are a variety of supplements available that are able to promote better joint health. Glucosamine, chondroitin, MSM (methylsulfonylmethane), boswellia and ashwagandha are some of the more common joint supplements available. Some studies even indicate that glucosamine may help rebuild cartilage – something traditional NSAID pain relievers are unable to do.

Speaking of NSAIDs, your vet may prescribe medications such as corticosteroids or NSAIDs for your dog. Please do some research and discuss the options with your vet as some of these popular pain medications, such as carprofen

(Rimadyl®) – an NSAID, can have dangerous side effects

, especially when used long term.

Make sure your dog has a comfortable place to sleep such as an orthopedic dog bed that is designed specifically for dogs with joint problems. Another helpful item is a rear support harness. Just as the name implies, it's a harness that fits around the dog's hips, allowing you to lift a portion of the dog's weight off his hind legs.

These are all just some of the things you can do for your dog to give them relief from arthritic pain. Explore the options to determine which works best for your and your dog so that you can both continue many more happy and pain-free years together.
Pins & Needles: Acupuncture for Dogs

Holistic Veterinary Medicine is becoming increasingly popular for our pets. The holistic approach to medicine and overall health includes a variety of modalities, one of which is acupuncture.

The American Veterinary Medical Association has called acupuncture an integral part of veterinary medicine.

In human medicine, acupuncture has been very useful for a variety of ailments, particularly for the control of chronic and acute pain. Acupuncture has also proven to be highly effective in treating animals. In fact, one of the earliest records of veterinary acupuncture was some 3000 years ago in India for the treatment of elephants.

So exactly what is acupuncture?

According to the philosophies of Traditional Chinese Medicine (TCM), there is a continuous flow of Qi (life energy) throughout the body. In order for someone to maintain good health it is essential that Qi flow in a smooth and unobstructed manner. When the energy flow is smooth and in balance, your pet is healthy. If the balance is disturbed, then your pet can feel ill or be in pain. Acupuncture helps to return balance to the body's Qi. At specific points along the meridians (acupuncture points), the energy flow can be stimulated and the delicate balance of Qi energy in the body and encourages the body to begin the healing process.
Acupuncture is one of the safest forms of medical treatment for animals when it is administered by a properly-trained veterinarian. A typical acupuncture session consists of gently inserting specific, slender needles into specific acupuncture points and left in from 5-30 minutes while you and your pet relax in a quiet room. Most pets relax soon after the needles are placed and often fall asleep during these treatments. You may begin to notice an improvement in your dog's condition within the first two to six treatments, depending on the severity of the condition(s) being treated. Side effects of acupuncture are rare, but they do exist, so make sure to discuss any potential side-effects with your veterinary acupuncturist.

When can it be helpful?

The typical effects of acupuncture include pain relief, decreased inflammation and an increase in blood flow to the area, making it an ideal treatment for a wide variety of ailments. It is typically sought after for treating functional problems such as those that involve paralysis, non-infectious inflammation (such as allergies), and chronic or acute pain. Conditions such as hip dysplasia, arthritis and nerve damage often respond well to acupuncture.
In any modality of holistic medicine it is important to assess your dog's overall health and wellness. Your dog's ability to heal with the aid of acupuncture may be affected by his age, home-life, nutrition and any disease that may be present. This is where integrating conventional medicine with alternative medicine, using the benefits of both, comes in handy as blood work, x-rays or other tests may be necessary to paint a full picture and determine the diagnosis. A knowledgeable veterinary acupuncturist will let you know if and what conventional tests would be helpful in establishing a treatment plan that will treat the entire patient and not just address one presenting complaint.

Before you decide on any treatment approach, it is important to get a good diagnosis and then look at all the options, including acupuncture and those offered by conventional medicine.

If you're interested in learning more about acupuncture for your pets, here are two organizations that can help you locate a certified veterinary acupuncturist near you: The International Veterinary Acupuncture Society –

http://www.ivas.org

and The American Academy of Veterinary Acupuncture –

http://www.aava.org

​
---
**Canine Arthritis And Joint is intended for informational, educational and entertainment purposes only and is not a substitute for medical advice, diagnosis or treatment. Do not attempt to self-diagnose or treat any health condition. You should always consult with a healthcare professional before starting any diet, exercise or supplementation program, before taking any medication, or if you have or suspect your pet might have a health problem. The opinions expressed by Canine Arthritis And Joint are not to be replaced for medical care. This website and the information contained herein have not been evaluated by the Food and Drug Administration. The information and opinions on Canine Arthritis And Joint are not intended and cannot be used to diagnose, treat, cure, or prevent any disease. This applies to people and pets!
This site uses affiliate links such as banners you may see that allows for paid commissions.



​Canine Arthritis And Joint © Copyright 2015-2023