By Canine Arthritis And Joint
​

​If you have a dog that doesn't have any joint issues, that is terrific. Whether you have a dog that's prone to hip dysplasia from its parents (genetics), a large breed or a dog that's been in an accident and had some sort of trauma caused to its body, your dog should be on a joint supplement for prevention and treatment. Many people think that because their dog doesn't have any problems that joint supplements are not required. That couldn't be further from the truth. ALL pets need to be on a joint supplement.

​WHY? Because our soils, water and air is contaminated and we have everything going against us. No matter how careful we are or how healthy our pets are, it still is not enough. We can feed them the

best diet (homemade)

on the planet, give all the right vitamins and fish oils, and it still is not be enough. In order to PREVENT future joint issues or even injuries like ACL tears etc, you must put your dog on a joint supplement. A huge problem in America as well as other countries is our foods are so heavily ladened with preservatives and toxic chemicals like GMOs, that we battle with trying to stay healthy as much as possible. So there is no way we can avoid everything and we must take steps early on to help avoid or make the future ailments more subtle in our aging. Yes I speak for our pets but I also speak for ourselves. Both species are living beings drinking and eating a lot of the same foods out there. And receiving the same horrible toxins from vaccines and medications as well. I cannot stress enough the importance of combining the right ingredients for a long healthy life. While many people may have their pets on joint supplements or vitamins that many seem to be working well, may have major setbacks down the road. The reason, preservatives. Very few people know how to read the INACTIVE or OTHER ingredients and that is where the most important information lies.

---
I spend a lot of time roaming grocery store isles and searching internet sites for the best ingredients I can find for products and foods alike. Yes, it takes a little more time but I feel it is very important to learn and search out the best. As long as we continue to buy these toxic foods and supplements, they will keep selling them. The FDA, AAFCO, USDA all do not have our welfare in mind. This country is run off of greed..making a buck and not looking out for our health. So without going into the really bad details of what is REALLY going on, you can do something at home to take care of your pets and family. No vaccines in adult dogs except the 3 year rabies. Find a Vet that OFFERS the 3 year vaccine. Ask for the

Thimerosol Free

rabies. Not all Vets carry this so call and ask around.

Titer testing

is highly recommended.

As for foods, I can honestly tell you..Kibble will make your dog sick period. It is a slow killing pile of waste being conformed into pretty nuggets to feed your dog for your convenience. Yep, it is. NEVER feed your dog kibble. You are setting yourself up for heartbreak and vet bills. Learn why not to feed

kibble here.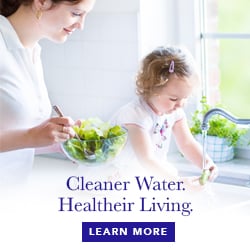 ​Water is as important as the food.

You MUST filter your water.

No matter how safe you think it might be, it isn't. ALL waters except in a select few cities in America, water is filled with fluoride which is considered a neurotoxin as well as cancer causing agent. You should also filter out any chemicals or additives that your city THINKS is good for you. Let me say, it isn't. European countries do not allow fluoride in their water systems so why does America?!! The water is full of pesticides and medications. These are not filtered out in water treatment plants. Bottled water is not good due to many reasons but the main one is the BPA in the plastics. Try to stay away from plastics as much as possible. NEVER heat food in plastic containers. Be aware of what is around you, in your pantry and refrigerator as well.

As for supplements, we have grown up thinking..taking a multivitamin is all we need. This is far from the truth as well. We need vitamins from natural forms. From our foods or out of the earth. Running out to buy Vitamin C for your dog or a multivitamin for pets is not the best idea. These are man made synthetic vitamins. How can these really be good? Did you know that even medications are full of toxins? For example..Tramadol contains Aspartame. Yep it does. So do many other medications. So it is best to avoid as much as possible. If a Dr prescribed it, it probably isn't good for you. BUT Tramadol is safer than NSAIDs.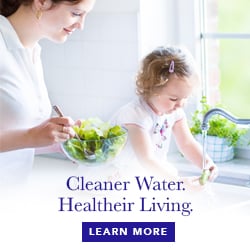 ​The best thing you can do for you and your pets is, provide an all natural form of vitamins. To name a few,

Humic/Fulvic Acid.

It contains over 90 minerals and vitamins from natural food forms. Same for Greens. Green foods contain many many vitamins needed. Oh do dogs eat greens or need plants? Only for the vitamins. That's it. You can add a small amount of fresh or frozen organic greens to your dog's foods. puree or blend these before serving. Coconuts oils are great as well. Make sure you try to buy organic as much as possible. When serving eggs in a diet, look for pasture fed...not necessarily organic but pasture fed. You want those chickens eating bugs and insects, not grain fed GMO feed. As for Vitamin C, buy

Rose hips

or for a much higher Vitamin C content which is also more expensive..

Camu Camu

. Both have a tart flavor like tart cherries. My dogs don't have a problem with this. I also add in an

organic greens powder

as I am not into blending foods daily.

Diet plays a crucial part of your dog's life. To give him the best and help extend his years beyond the norm, follow these recommendations.
​As for joint supplements. Some of the best recommended supplements out there are loaded with junk. for example..Glycoflex III. I myself gave these to my dogs. They were like treats (soft chews), easy to feed and they enjoyed them. When I started learning to read ingredients, I about died that I was giving this junk to my dogs. OMG how could I have not known. Well most don't and I was the same way. NOW they get

preservative free clean supplements

. Although you can't find organic joint supplements, you can find ones that contain next to nothing preservatives or none at all. This is crucial in your search. If this overwhelms you, I have a list on my CAJ website of

ingredients to watch out for

and also for

supplements that are safe

to buy for your dog. I found that 90% of all joint supplements contain toxins. A very high amount. Full of sugar, maltodextrin, brown rice syrup, sodium benzoate, xanthan gum, soy, lecithin, caramel coloring, propylene glycol, polyethylene glycol, corn starch, sorbic acid, yeast, salt, potassium ascorbate, food dyes of any color, dextrose, dicalcium phosphate and many more. The list goes on. We must avoid these because what you are giving, will make it your dog worse..down the road. Yes these ingredients actually cause cancer, joint issues such as arthritis and many other diseases including seizures.

Our government has been bought and paid for by Big Pharma and Monsanto's. So we MUST be vigilant, learn all we can and do our best to avoid these as much as possible.
​​If you find a supplement you think is good or people think it's great, run it by me, I bet that it contains some

toxic INACTIVE ingredients

not safe for you and your pets. I have become the ingredient warrior and I will pick it apart. I want to avoid everything I can that's going into mine and my dogs body.

​

To prevent joint issues, find a good supplement, rotate with other good supplements throughout the year. You don't want the body to become use to the same ingredients so switch it up. This will provide you with the best possible scenario for preventing a joint issue or injury down the road.

​
---
**Canine Arthritis And Joint is intended for informational, educational and entertainment purposes only and is not a substitute for medical advice, diagnosis or treatment. Do not attempt to self-diagnose or treat any health condition. You should always consult with a healthcare professional before starting any diet, exercise or supplementation program, before taking any medication, or if you have or suspect your pet might have a health problem. The opinions expressed by Canine Arthritis And Joint are not to be replaced for medical care. This website and the information contained herein have not been evaluated by the Food and Drug Administration. The information and opinions on Canine Arthritis And Joint are not intended and cannot be used to diagnose, treat, cure, or prevent any disease. This applies to people and pets!
This site uses affiliate links such as banners you may see that allows for paid commissions.



​Canine Arthritis And Joint © Copyright 2015-2023