By TCYTE

​Canine OA can be treated with LTCI ( Lymphocyte T-Cell Immunomodulator)

The long prevailing understanding of osteoarthritis (OA) has been that of an age-related degenerative disease caused by "wear and tear", in contrast to the immune mediated cause of rheumatoid arthritis (RA). However, over more than a decade, numerous studies have demonstrated that lymphocyte subset abnormalities in OA are identical to those observed in RA1, suggesting a similar immunological etiology for both joint related diseases. It has also been demonstrated that synovial fluid from OA and RA patients contain the same abnormal CD-4 lymphocyte subsets with memory/activated markers, e.g. CD45RO2. Furthermore, it has been reported that dogs with synovial stifle and cranial cruciate ligament rupture have an increase in CD-4 lymphocytes in the joint, which correlates with radiographic evidence of OA3.

​

Most recently it was observed that LTCI is a true immunomodulator by virtue of its mechanism of action, i.e. increasing the number and function of precursors (CD4+CD45RA+CD62L+) of a regulatory T-Cell population. Thus, it can increase immune responses to foreign antigens and dampen immune-mediated responses to self-antigens. Based upon that observation, and the demonstration that OA is caused by chronic immune activation against joint tissue, a double-blind placebo controlled study in 24 dogs with OA was conducted. The average improvement in limb function in 11 of 12 LTCI treated dogs was 40%+ based upon the "gold standard", objective force plate analysis. In contrast, the placebo group had an average -17% decrease in function. Based upon the results, USDA's Center for Veterinary Biologics granted conditional approval of LTCI's use as an aid to treat osteoarthritis in dogs one year or older. LTCI, now provides a safe, well-tolerated alternative to nonsteroidal anti-inflammatory drugs (NSAIDS) which can be problematic, especially in older dogs, when mobility is severely compromised.
​Recommended Canine OA Treatment Schedule Upon diagnosis of Canine OA:

Administer an initial 3 doses in weeks 1 and 2 and 2 doses in weeks 3 and 4.

Subsequent injections may be given as necessary monthly or bi-monthly based upon blood results and symptoms.
A veterinarian should decide the best treatment schedule based upon a dog's symptoms, condition and history. Just as every patient presents individually, each one will respond differently to LTCI—some patients may require more frequent treatments.

Administration
1 ml dosage (1μg/ml) by subcutaneous injection.

Contraindications
There are no known contraindications for use of Lymphocyte T-Cell Immunomodulator. It is advised that concurrent use of corticosteroids diminishes the full effectiveness of the product.

Patient Monitoring
The most important monitoring method is clinical improvement. Quality of life is a critical aspect of clinical improvement. Each patient should be monitored for clinical signs associated with their mobility.
​
When LTCI is used as an aid in treating OA, observe clinical mobility and if there is lymphocytosis, counts should return to normal within 4 weeks.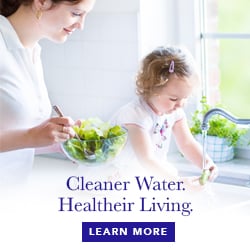 ​LTCI is a naturally-occurring, immune-modulating protein that helps restore an animal's ability to fight infection. In the treatment of FeLV and FIV, it increases impaired CD4 lymphocytes (infection-fighting, specialized white blood cells) and allows new, normal CD4s to produce the cytokines involved in increasing CD8 populations (the "killer" cells that go to infection sites, find and destroy infected cells, and cancer cells). For dogs with OA, it reduces lymphocytosis and dampens the immune-mediated disease process within the joint(s) and progressive joint degeneration.
​
The result is normalization of blood parameters and resolution of symptoms. LTCI may not be a cure for FeLV, FIV or Canine OA, but when effective, it aids in the treatment of these debilitating diseases by restoring normal immune function in your pets.

Clients depend on safe products for their pets' well-being. Veterinarians demand safe products for treating ill patients. LTCI has completed formal safety testing. The homology of LTCI among mammalian species, as well as the absence of any observed adverse events in several animal species, demonstrates that LTCI is well tolerated.

PLEASE NOTE: LTCI is restricted to use by or under the supervision of a veterinarian. Veterinarians may order by calling (800) 483-2104 ext. 87 or setting up an online account. Cat owners should contact their veterinarian about ordering or locate a vet already using LTCI.

What's the difference between LTCI and NSAIDs?
LTCI is a naturally-occurring immunotherapy treatment aid, while NSAIDs are synthetic, manufactured drugs. NSAIDs act by reducing pain via COX-1 and/or COX-2 enzymatic pathways, while LTCI affects the underlying disease process of osteoarthritis, thus significantly improving mobility. Unlike NSAIDs, there are no known contraindications for the use of LTCI in patients diagnosed with OA.

​Additionally, LTCI is a safe treatment option for use in dogs who cannot use NSAIDs due to concomitant kidney, liver or heart problems, are elderly, or who have had previous negative reactions to NSAIDs.

How safe is LTCI?
LTCI has passed a formal scientific, clinical safety study in which no significant adverse events were reported, and is USDA-approved for use in all dogs, over one-year-old, that have been diagnosed with OA.

How quickly should my dog start feeling better?

Response to treatment will vary, depending on your dog's condition and immune status. Clinical studies show that most dogs respond within the first few weeks.

If my vet is already treating my dog with NSAIDs, can they also use LTCI?

Yes. There are no contraindications for using NSAIDs with LTCI.

How is LTCI administered and how often?

LTCI is administered by a veterinarian with a simple, painless injection under the dog's skin. LTCI is administered by subcutaneous injection of 3 - 1 ml doses in weeks 1 and 2, and 2 - 1 ml doses in weeks 3 and 4, upon diagnosis of the presence of canine osteoarthritis.
​
Maintenance dose schedule has not been determined, and will be determined by the veterinarian and pet owner based upon the dog's improved mobility.

Is LTCI natural?
Yes. LTCI is a naturally-occurring, biological treatment aid and is not synthetically manufactured.

Where can I get LTCI?
In the United States, LTCI is only available through licensed vets. Contact your clinician to discuss LTCI treatment options or search below for clinics already administering LTCI to their patients. Order requests outside the United States can be directed to order@tcyte.com.

Can I contact T-Cyte with additional questions?
Yes. Feel free to contact us at info@tcyte.com. We're here to help!
---
---
**Canine Arthritis And Joint is intended for informational, educational and entertainment purposes only and is not a substitute for medical advice, diagnosis or treatment. Do not attempt to self-diagnose or treat any health condition. You should always consult with a healthcare professional before starting any diet, exercise or supplementation program, before taking any medication, or if you have or suspect your pet might have a health problem. The opinions expressed by Canine Arthritis And Joint are not to be replaced for medical care. This website and the information contained herein have not been evaluated by the Food and Drug Administration. The information and opinions on Canine Arthritis And Joint are not intended and cannot be used to diagnose, treat, cure, or prevent any disease. This applies to people and pets!
This site uses affiliate links such as banners you may see that allows for paid commissions.



​Canine Arthritis And Joint © Copyright 2015-2023